Short answer: In this article, you will find the most interesting cannabis-related events that will take place in Arizona in 2022. Take care of your valid medical marijuana card to be able to attend all of them.
It's always 420 somewhere in Arizona. If you're looking for cannabis-related things to do in AZ in the year ahead, just take a look at this 2022 calendar of Arizona cannabis events. All times are listed in the MST time zone. At the end of the chronological calendar listing, you'll also find a list of monthly cannabis events in Arizona in 2022.
Many of these events, though not all, permit the legal partaking of cannabis on the premises during event hours by valid Arizona medical marijuana cardholders or recreational cannabis users with valid official Arizona proof of ID showing their age as 21 or over. If interested, check with the event's official website or, if unavailable there, contact event organizers before purchasing tickets or attending to find out if a given event permits cannabis use onsite.
Read also: 8 Reasons to Keep Your Medical Marijuana Card in Arizona. 
January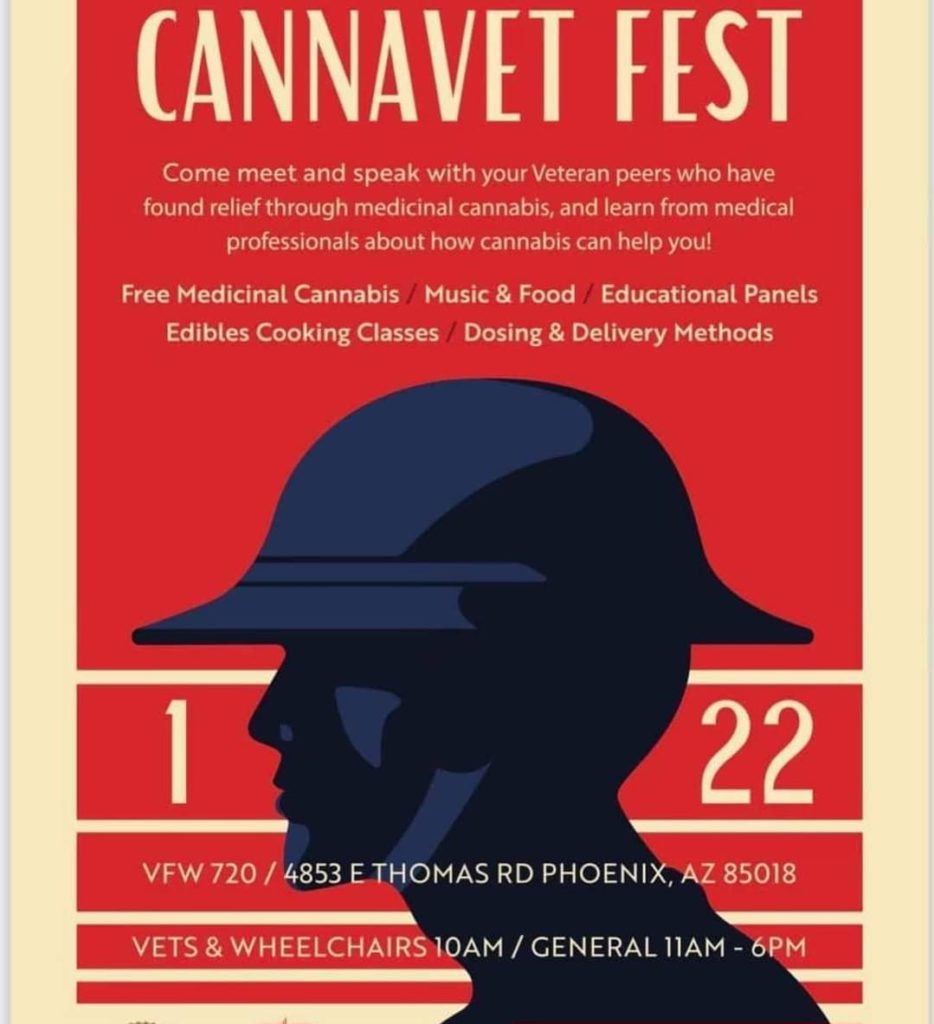 Saturday, January 22, 2022 (1:00 pm to 8:00 pm)
Veterans of Foreign Wars Post 720
4853 East Thomas Road, Phoenix, Arizona
Sponsored by weedmaps, this event gives veterans a chance to learn about medical cannabis and how to use it properly and offers a safe space to try it, if interested. Veterans Cannabis Group (VCG) will be in attendance speaking on how medical cannabis can help relieve some symptoms of combat-related PTSD and certain other service-related disabilities. Veterans will learn about different medical cannabis delivery methods, like smoking and vaporizing or consuming edibles or tinctures. Throughout the day, organizers will offer cannabis-infused edible cooking classes and educational and informational panels featuring:
Doctors
Entrepreneurs
Veteran advocates
Veterans will have the chance to meet with doctors onsite to receive medical marijuana evaluations and, if they qualify, recommendations for an Arizona MMJ card. Cannabis businesses will be there providing medical marijuana samples. There will also be music, cannabis-themed entertainment and non-cannabis-infused food onsite.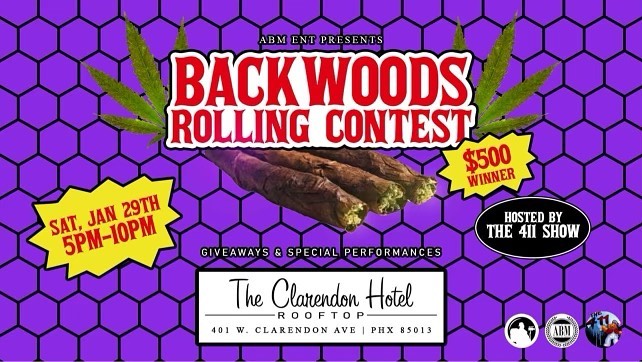 January 29, 2022 (5:00 pm – 10:00 pm)
The Clarendon Hotel Rooftop
401 W Clarendon Ave, Phoenix, Arizona
This is the first annual installment of a joint-rolling contest with a $500 grand prize. Attendees are welcome to bring their own cannabis to enjoy at the event, which features special performances and giveaways.
February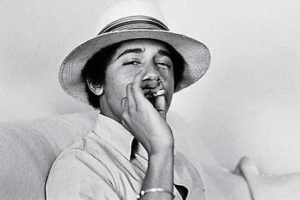 February 20, 2022 (9:00 am – 10:15 am )
The Churchill
901 North 1st Street, Phoenix, Arizona
This self-styled "modern-day hippie" event is centered on mental health and self-care. It includes guided meditation and yoga sessions suitable for beginners. Organizers recommend arriving in comfortable clothing. Yoga mats are recommended, though not required. Participation is not required either; you can simply show up and lounge if that's what you desire.
March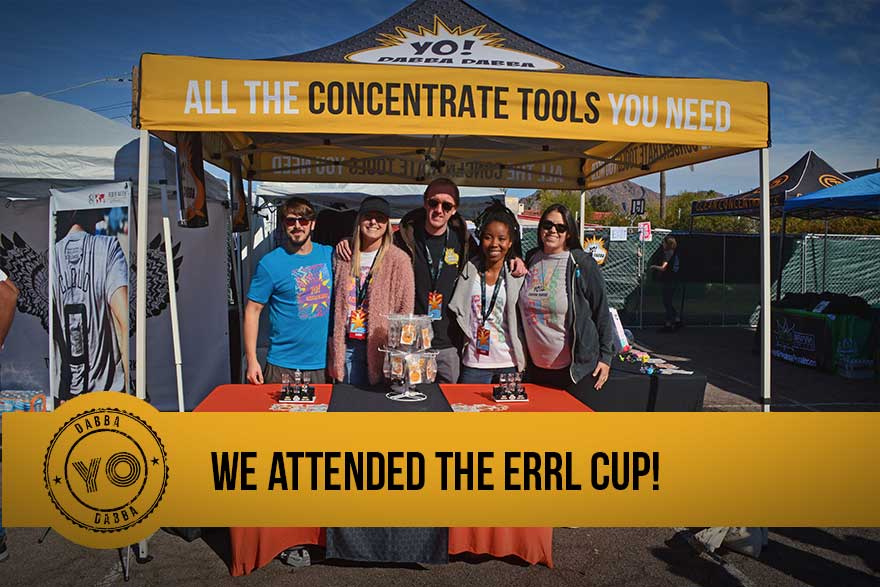 A Patient & Adult Cannabis Event
March 12 & 13, 2022 (9:00 am – 4:00 pm)
1901 N Alma School Road
Mesa, Arizona
Held semi-annually, the Errl Cup is the only Cannabis Awards competition in Arizona, and its judges are all medical cannabis patients. This event is free to attend, with limited VIP tickets available. Entry requires showing either an Arizona medical marijuana card or proof of ID proving the entrant is 21+. This is the Spring Event; the Fall Event takes place October 22 – 23, 2022.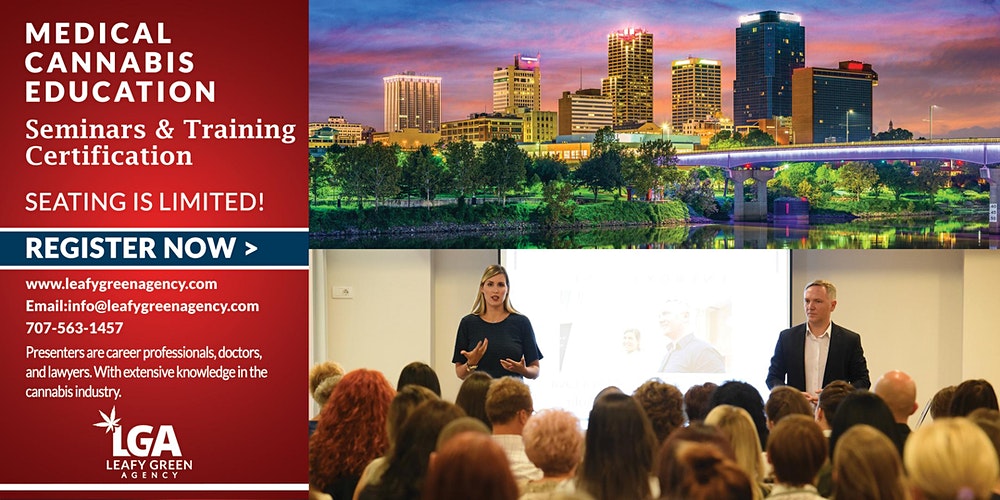 Saturday, March 26, 2022 (9 am – 12 pm)
Online
This live online event is part of the Medical Cannabis Education Seminars & Training Certification program offered by Leafy Green Agency, an education and training organization for US legal cannabis industry investors, entrepreneurs, medical professionals and career seekers. This event is a complete course in three hours on the key topics in running a medical cannabis dispensary successfully in Arizona–operations, sales and customer service–regardless of whether you plan to own, operate, manage or work at one.
Included with registration are:
Live instruction from an experienced medical marijuana industry expert
Knowledge and skills to boost your resume for jobs in the medical cannabis field
Marketing, sales and other business-related skills
Job-hunting and continuing-education resources
A thorough study guide for deeper comprehension and retention
Verifiable documentation certifying course completion to establish your credentials as trained in the medical cannabis industry.
April

Saturday, April 30, 2022 (12:00 pm – 11:45 pm)
Phoenix Events & Entertainment Complex
2209 North 99th Avenue, Phoenix, Arizona
Inspired by the world-renowned South American Festival Carnaval, this festival describes itself as "Carnival meets Cannabis." It brings together every genre of music, DJs and live performance with food, drink and, of course, a giant area for appreciating cannabis in all its glory.
The Cannaval 2022 musical lineup features:
Katastro
Kash'd Out
The Inie
Bikini Trill
Black Bottom Lighters
Herb N' Life
Other live performances include luchador wrestling, fire breathing, stilt walking, juggling and aerial acrobatics.
In all, the event promises seven live bands, a 5-acre grassy main stage area, a two-acre cannabis lounge, two VIP areas by the main stage with full bars and five more full bars situated throughout the event site, along with 15 food trucks to satisfy those munchies.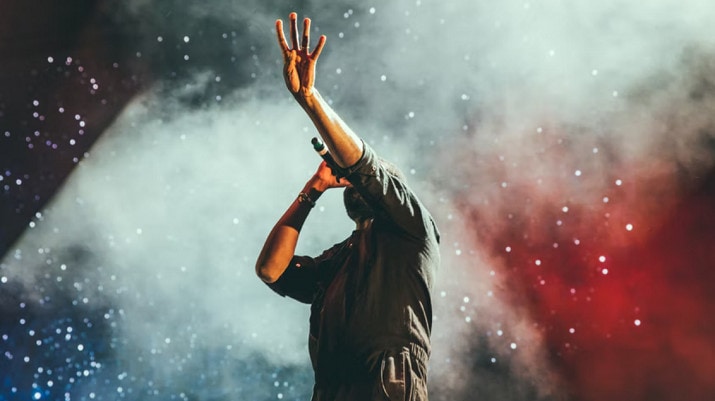 Saturday, April 30, 2022 (12:00 pm) – Sunday, May 1, 2022 (1:00 am)
Phoenix Events & Entertainment Complex
2209 North 99th Avenue, Phoenix, Arizona
Phoenix, Arizona 85037
Tickets: $35
Gaining its inspiration from the famous annual Carnival festival in South America, this festival of cannabis combines the festivities of Carnival with the joys of cannabis.
An expo and music festival in one, among the event's planned highlights include live performances throughout the day and night by musicians and DJs of all music genres and styles and dazzling entertainers in the true spirit of Carnival, like jugglers, Luchadore wrestlers, Samba dancers, glass blowers, neon stilt walkers, aerial acrobatics, master balloon artists, fire breathers and many others.
The event will also feature plenty of variety of food and drink along with a gigantic vendor expo of cannabis-themed and cannabis-related products and services, particularly those from the Arizona cannabis community. There will also be a cordoned area where adults and medical users can partake of cannabis safely and legally during the event
For Cannaval 2022, the featured musical lineup includes:
The Black Moods
Mouse Powell
Black Bottom Lighters
Pariah Pete
Barefoot
and many more!
A surprise featured headliner will be announced on March 28.
Buy tickets to Cannaval 2022, and you'll be instantly entered into a drawing to win backstage passes at the event.
In total, the event features seven live bands, a 10-acre grassy area by the main stage, a three-acre Cannaval expo lounge, two VIP areas with full bars by the main stage and an additional five full bars throughout the site. To satiate your munchies throughout the event, there will also be 15 food trucks spread out across the event space, so you'll never be far from some delicious nourishment.
May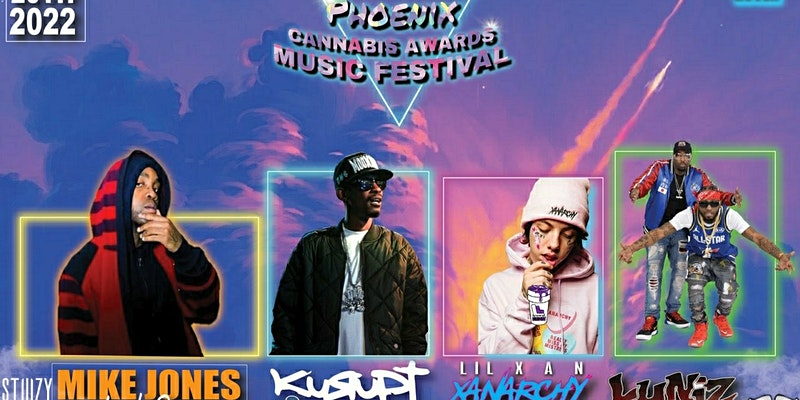 May 20, 2022 (4:00 pm – 12:00 am)
Legends Event Center
4240 W Camelback Road, Phoenix, Arizona
This 21+ event sponsored by All Access Phoenix promises culture, music, drinks, live entertainment and giveaways. Scheduled to perform across three stages in the 2022 lineup include:
Mike Jones
Luniz
E.N. Young
June
June 17 – 18, 2022 (Time TBA)
Phoenix Convention Center
Phoenix, Arizona
Sponsored by Imperious, a company that promotes industrial and medical cannabis legalization through, among other projects, events and expositions around the country, the Phoenix Cannabis Business Expo would be the second annual event taking place in Arizona. This year's event features keynote speakers Ed Rosenthal, author of the seminal Cannabis Grower's Handbook and Patrick King, founder of The Soil King Garden Center. The rest of the '22 lineup is still TBA.
September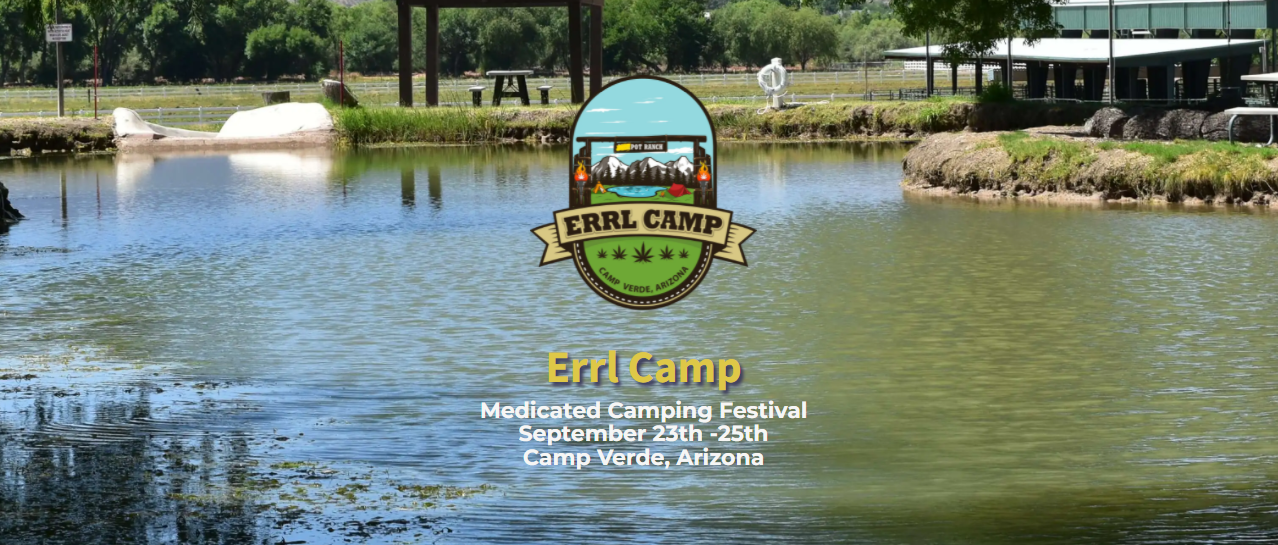 Medicated Camping Festival
Friday, September 23, 2022 (10:00 am) – Sunday, September 25, 2022 (12:00 pm)
Errl Camp
473 S Main Street, Camp Verde, Arizona

Cannabis Errl Camp is a weekend full of camping, music, friendship, good times and, of course, cannabis-all in one place. The event provides:
Free camping spaces – Including limited VIP spaces
Live music at the main stage all day and the campsites all night
Canoeing, fishing and swimming in the Verde River, one of two stocked, private lakes on the property
Enjoy all this within a 72-acre campground featuring Vendor Villages and the TreeHouse, Animal Farm, Lakeside and Kickball Field.
October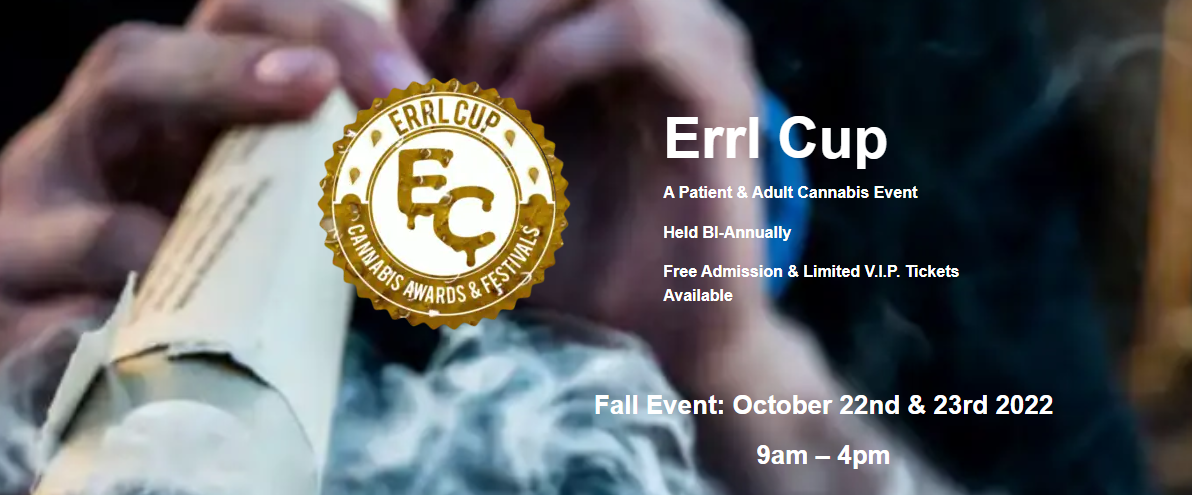 A Patient & Adult Cannabis Event
October 22 & 23, 2022 (9:00 am – 4:00 pm)
1901 N Alma School Road
Mesa, Arizona
Held semi-annually, the Errl Cup is the only Cannabis Awards competition in Arizona, and its judges are all medical cannabis patients. This event is free to attend, with limited VIP tickets available. Entry requires showing either an Arizona medical marijuana card or proof of ID proving the entrant is 21+. This is the Fall Event; the 2022 Spring Event took place in March.
Monthly

2nd Thursday of every month (5:00 pm – 8:00 pm)
Hemp and Wellness Market (formerly DommLife Boutique)
3123 East Thomas, Phoenix, Arizona
CannaFriends exists to build and foster connections within the Arizona cannabis community. Among their many programs are monthly networking meetings designed to bring together medical marijuana patients, brands and those interested in employment in the Arizona medical marijuana industry. Each ticket comes with a free goodie bag.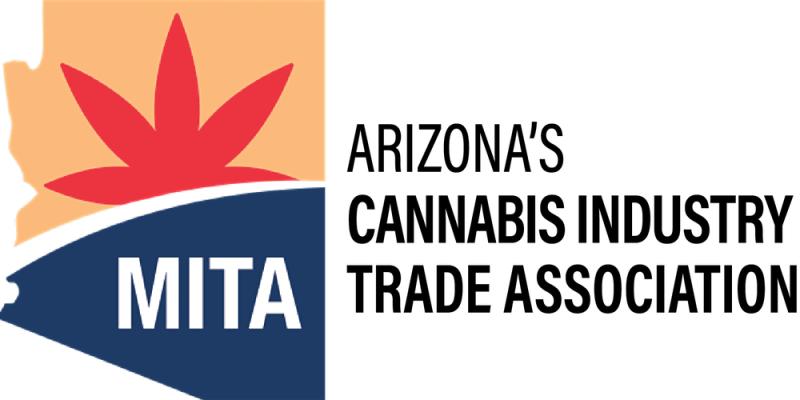 Last Wednesday of every month (5:30 pm – 8:30 pm )
Arizona Cannabis Business Networking
RE Phoenix Hotel
1100 N Central Ave, Phoenix, Arizona
The Marijuana Industry Trade Association (MITA) hosts this Monthly Mixer where attendees can meet the folks currently impacting the Arizona cannabis industry and learn about the latest cannabis market trends.
Wrap-up
This list will be updated regularly as organizers continue to add new events to Arizona's 2022 cannabis event calendar. So return here regularly to find the next marijuana festival, competition or informational and educational event taking place somewhere in Arizona near you.
Most cannabis-related events accept all people starting from 21 years. However, some of them require you to have a valid medical marijuana card for attending the event. Don't miss the chance to apply for a weed card from the comfort of your home – quickly and securely.  Get in contact with our MMJ doctor to receive all recent information about marijuana laws, qualifying conditions, and the procedure of applying for a medical card in Arizona.